Blæsepistol til HAZET med fokus på ergonomi
JWL A/S / HAZET-WERK / / 2017
Udvikling og design af ny blæsepistol til den tyske værktøjsproducent HAZET. Udført under ansættelse hos JWL.
I udformningen af grebet og aftrækkeren er der lagt vægt på en god ergonomi. Grebet og aftrækkeren er udformet så de aflaster på det størst mulige areal i hånden og derved øges komforten.
Blæsepistolen går igen i en større serie af forskellige trykluftprodukter.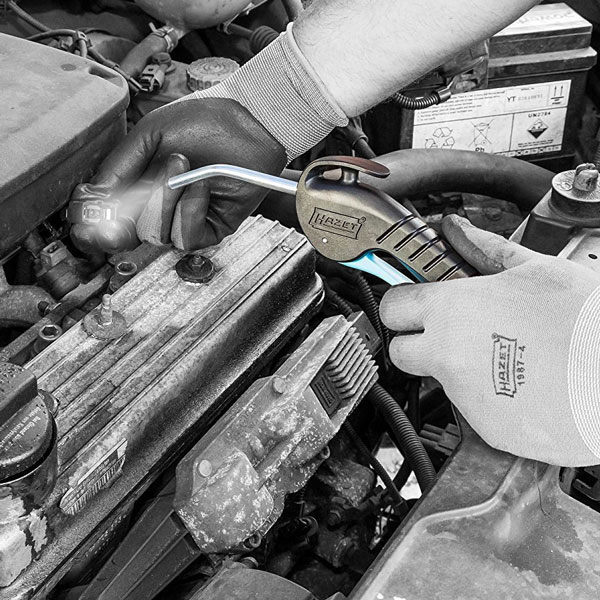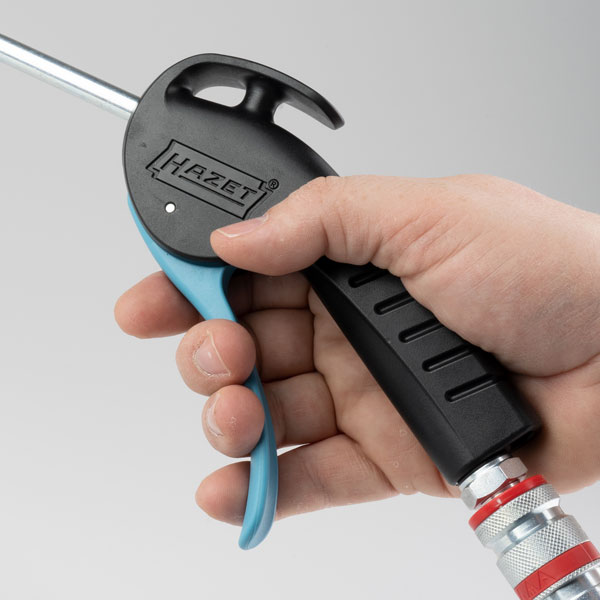 Blowgun for HAZET with a focus on ergonomics
Development and design of a new blowgun for the German tool manufacturer HAZET. Performed during employment at JWL.
In the design of the handle and the trigger, emphasis is placed on good ergonomics. The handle and the trigger are designed so that they relieve on the largest possible area in the hand and thereby increase comfort.
The blowgun is used in a larger series of different compressed air tools.